Acupuncture & Dry Needling at O'Kane Chiropractic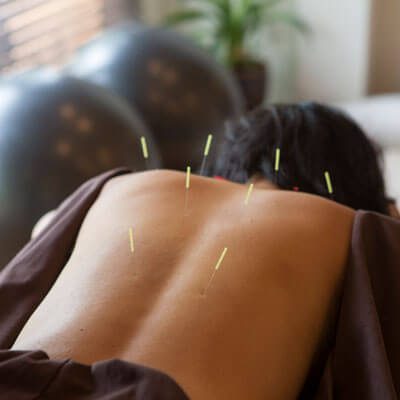 Natural health care isn't a new idea. At O'Kane Chiropractic, we've invested in extensive training to offer our patients a wide range of healing therapies, including acupuncture and dry needling. We approach wellness from every angle, guiding your body toward better health so you can feel and function at your best.
This service is much gentler and easier than getting a shot. We use thin, delicate needles that cause very little pain when they go in.
The healing change that you'll enjoy is worth any temporary discomfort you experience. Since we can insert needles one or two inches into affected tissues, this technique allows us to respond to deep issues we couldn't access any other way.
Two Techniques for Natural Relief
We recommend acupuncture for a more holistic approach to healing. Dr. Brett or Dr. Samantha may talk to you about this technique if you have an internal disorder, anxiety, depression, or neuropathy, as it gives general, whole-body benefits.
Dry needling, on the other hand, is great for specific areas experiencing acute or chronic pain. This modern take on needling is best for issues like stiff muscles and joint problems.
Either approach works well with
chiropractic care
and is effective at targeting problems that massage therapy, muscle release, or joint mobility work can sometimes miss. This service is available for an additional fee.
Healing When Nothing Else Helps
Many patients with chronic low back pain that doesn't respond to other techniques experience a sudden breakthrough after two or even three decades of pain when they agree to try acupuncture or dry needling. We've had several patients return after their first session, saying they haven't slept that well in years!
While some patients experience immediate relief, others notice an improvement in symptoms after about two weeks of care.
Say Hello to Better Health
Not sure if this approach is right for you? Schedule your initial consultation, so we can review your unique case and design a personalized plan of care to meet your needs.
CONTACT US
---
Acupuncture & Dry Needling Bristol VA | (276) 466-2273